Adventurer Ben Fogle (pictured) presents
Where the Wild Men Are with Ben Fogle
from
Tuesday, May 10 at 7.30 pm
on BBC Earth (DStv channel 184).
In the series, Ben travels the planet meeting people who have turned their backs on the trappings of Western society and set up home in some of the most isolated locations on Earth.
In the Texan desert, Ben meets John, a former photographer from New York who now lives alone in a self-built tin shack. In Alaska, he stays with Bretwood and Erin, a couple who walked the 4,000 miles from Seattle to set up home in the mountains.
In Australia, Ben visits former businessman David, who, after losing most of his life savings in the stock market crash of 1987, relocated to Restoration Island. And finally in New Zealand, Ben meets a man who quit the rat race at just 24. Robert has spent the last 30 years living in a remote part of New Zealand.
Created and written by Kay Mellor, In The Club, which can be seen on BBC First (DStv channel 119) from 9 pm on Sunday, May 8, is a warm, funny and dramatic series, which tells the stories of six pregnant women and their partners, who are brought together by the life-changing experience of imminent parenthood.
Meeting at a weekly parent-craft class, these diverse characters range from a 40-something businesswoman going through a messy divorce after falling for a penniless young artist, to a housewife who finds out she's expecting miracle twins just as her husband takes drastic action to deal with mounting debts.
There's also a scared 15-year-old schoolgirl desperately trying to conceal her pregnancy, a newlywed young woman worried that a stupid mistake could ruin her marriage and a teaching assistant fighting her growing feelings for the biological father of the child she's expecting with her female partner.
As the babies begin to arrive, only one thing's for sure – nothing will ever be the same again!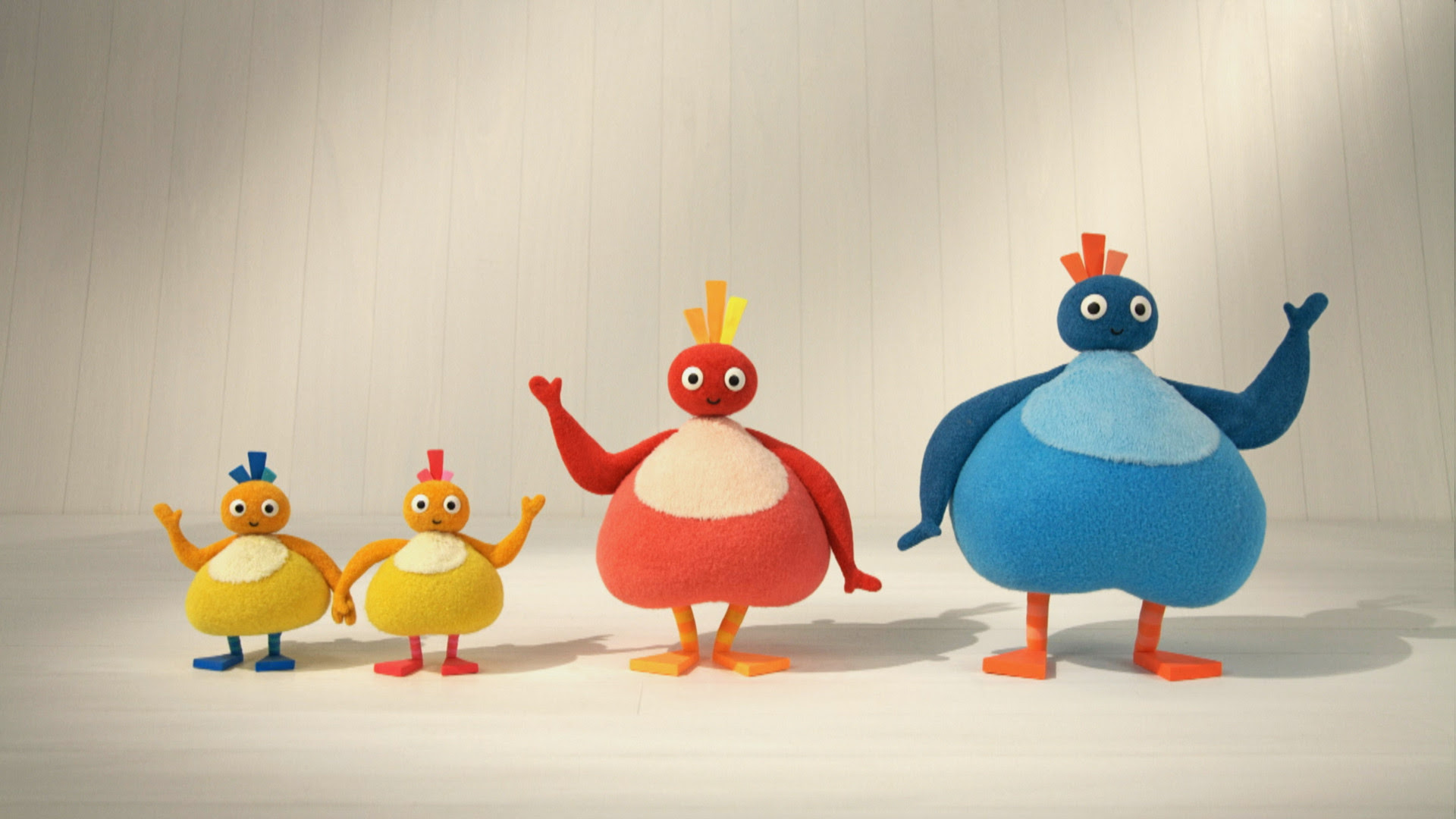 For the little ones there is
Twirlywoos
, which can be seen on CBeebies (DStv channel 306) at 10.35 am on M
onday, May 9.
The programme centres on the inquisitive Twirlywoos; four colourful bird-like creatures who have come from far away to seek adventure and fun in a world that is new and interesting to them.
The characters include Great BigHoo, the blue inquisitive Twirlywoo, Toodloo, the red flamboyant Twirlywoo, and Chickedy and Chick – two small yellow Twirlywoos who are inseparable friends.
There's also Peekaboo – a secret character who can be seen by the audience but not the Twirlywoos!
In each episode the characters learn about something new. In series one, the Twirlywoos learn about up and down when they play with a bouncy ball, and turn a piece of outstretched elastic into a trampoline.
They also get carried away trying to wrap things up after watching a woman pack a present, have fun on a roundabout and find out how to make something shorter when they unravel a woollen blanket.
Last but not least is
Gascoigne
, which premieres on Monday, May 9 at 8 pm on BBC Brit (DStv channel 120). After the Italia '90 World Cup, Paul Gascoigne returned home to a hero's welcome and became an international football superstar.
With his irrepressible spirit and extraordinary skills he was, for a generation of players and fans, the most captivating footballer they had ever seen. This programme tells Gascoigne's story – in his own words – from his performance on the pitch to his personal struggles and controversies off it.
It's a story interwoven with fame, wealth, addiction and celebrity. The film also contains revealing contributions from Gary Lineker, José Mourinho and Wayne Rooney.